M.anifest announces tracklist for 'Madina To The Universe' album
M.anifest announces tracklist for 'Madina To The Universe' album
Ghanaian rapper, M.anifest has released the tracklist for his much-anticipated album, "Madina To The Universe."
Speaking on the creation of the album, the GodMC hitmaker said "It's been a painstaking journey molding these tracks into the beauties they are and stringing them together as one cohesive piece."
The album consists of 15 songs and features Ghana's M3nsa and Moliy, Chicago-based rapper Vic Mensa; Nigeria's Adekunle Gold, Patoranking and Ladipoe; as well as Tanzanian-born Tiggs da Author, who is based in London.
The songs on the album include; MTTU, Confusion, Best for you, Game over, Unicorn flow, La vida, Clean and pure, among others.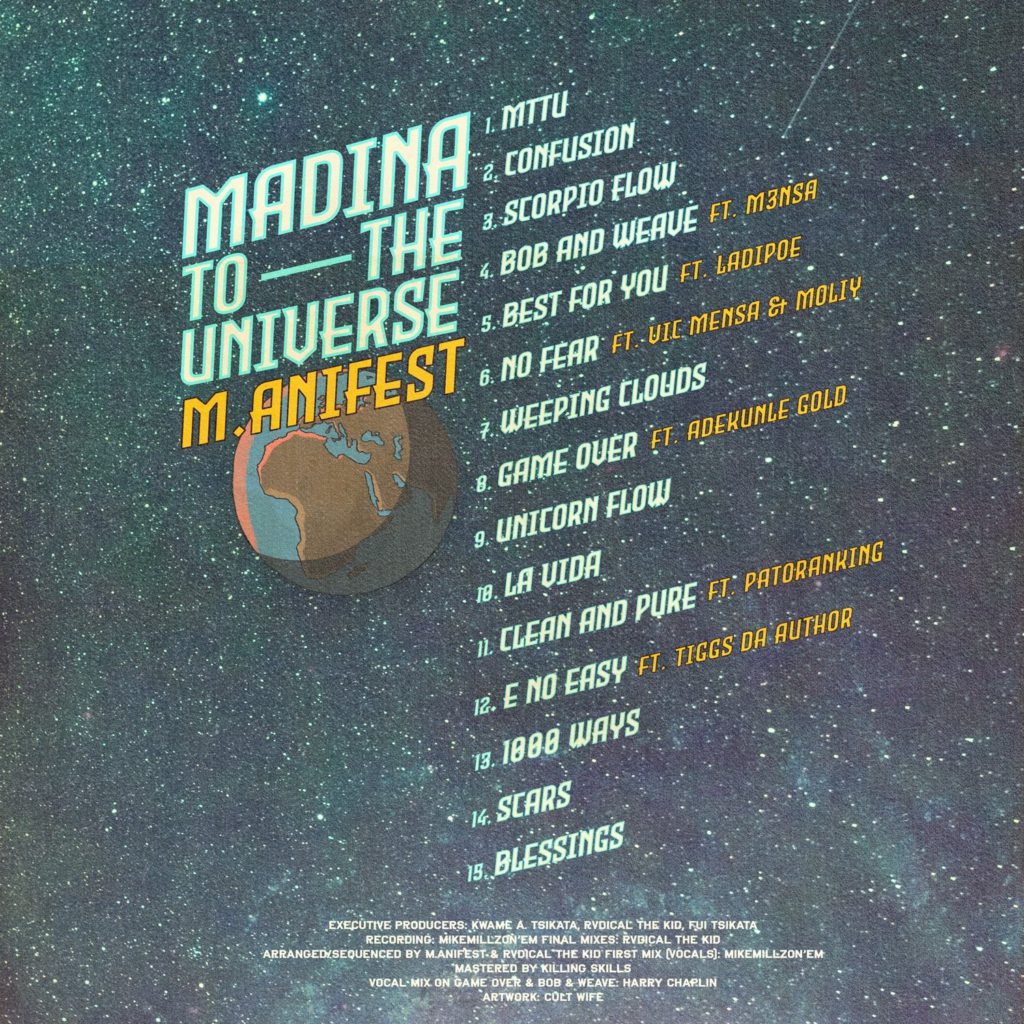 He also expressed gratitude to all who joined hands in making the album a success. "Grateful to all my collaborators for showing up and showing out," he stated.
'Madina To The Universe' will be released on Thursday, November 18, 2021.
According to musician, born Kwame Ametepe Tsikata in a tweet, 'Madina To The Universe' is inspired the community he grew up in.
"Madina is my 'village'. A formative place for me as a child. Beyond memories, it is where my mom and grandma still live, alongside colourful people and places that have shaped the window through which I see the world."
Listen to this article Entertainment commentator who is a source of controversy According …