#FixTheCountry to embark on 'Yentua Demo' over E-levy, other taxes in 2022 Budget
#FixTheCountry to embark on 'Yentua Demo' over E-levy, other taxes in 2022 Budget
The #FixTheCountry movement is set to embark on a demonstration today dubbed 'Yentua Demo' to register their dissatisfaction with the 2022 Budget.
The agitated group, mostly made up of youth, say certain aspects of the budget will unnecessarily burden the average Ghanaian hence the need to express their disgust.
In an earlier statement, the protestors said the 2022 Budget smacks of 'purposeful deceit' and 'the absence of truth and genuine accountability, a situation the convenors say they will not tolerate.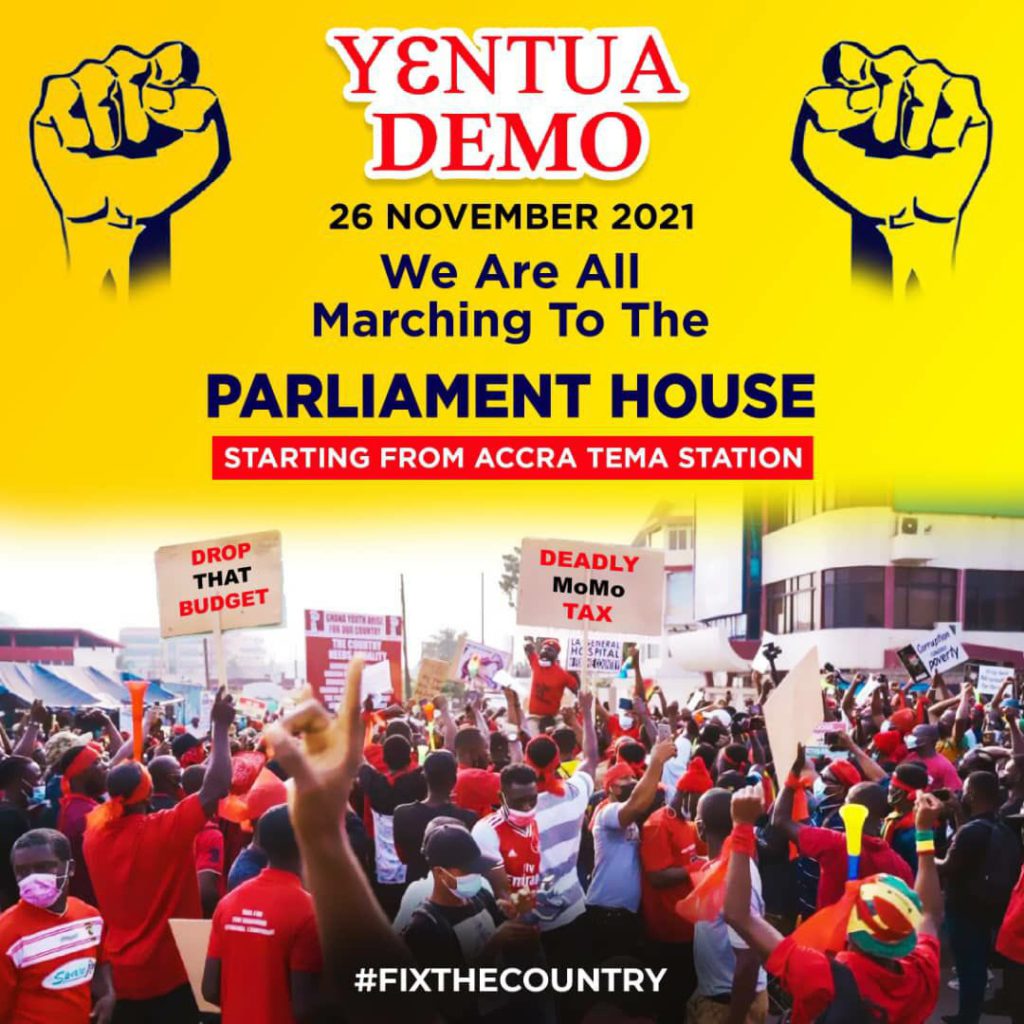 The demonstrators are expected to march from the Tema Station and end at the Parliament House in an attempt to get the House to reconsider some of the proposed taxes including the 1.75% e-Levy among others.
Meanwhile, the Ghana Police has agreed to collaborate with the organisers to shepherd the protest.
They, however, urged the group "to observe all COVID-19 protocols and cooperate with the Police for a successful event."
"The demonstrators will assemble at Tema Station near the Hockey Pitch – through– Accra Technical University – towards – Trade Union Congress Traffic Light –through – Cedi House – through – National Theatre Traffic Light – to – AU Roundabout and finally end at the Parliament House," the police added in a November 25 statement.
Listen to this article James Gyakye Quayson, the restrained Assin North MP, has asked the …